close

Search engine

My points of interest (

0

)
My Guides (

0

)

A voir, à faire

Où boire un verre

Où manger

Balades & Itinéraires

Faire du shopping

Français done
English done

Filter only in my language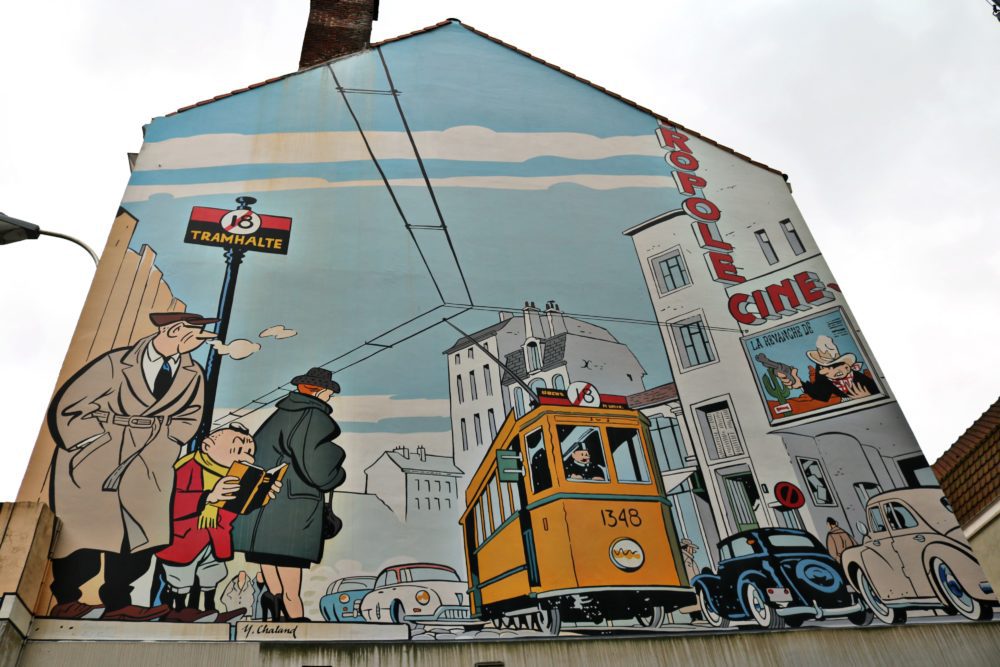 « Brussel » est une ville qui se vit. On va à Bruxelles pour partager un moment avec la capitale, pour passer du temps dans les rues, les parcs, les bars… au contact des Bruxellois et de ses autres habitants.
Et pour passer du temps dans les rues, il existe un parcours dédié aux icons de la Bandes Dessinées peintes sur des murs réparties dans toute la ville. Tintin, Spirou, Le Chat, Gaston, Martine, Blake & Mortimer, … Découvrez Bruxelles par cette chasse au trésor en suivant cet itinéraire composé de plus de 50 oeuvres qui vous feront découvrir les différents quartiers et leurs ambiances. N'oubliez pas de faire une pause pour boire une bonne bière dans un bar typique !
Suivez l'aventure Cirkwi sur
Youtube
:
https://www.youtube.com/channel/UCAwA-4BM7ZdH7WqNcfQjvCg
Et retrouvez-nous sur :
Instagram
:
https://www.instagram.com/cirkwi/
Facebook
:
Facebook
Twitter
:
https://twitter.com/cirkwi?lang=fr
Linkedin
:
https://fr.linkedin.com/company/cirkwi
Do you want to delete the changes ?
clear
Previously filled data will be lost.