close
favoriteFavorite (

0

)

Search engine

My points of interest (

0

)
My Guides (

0

)

Lieux et Activités

Cafés et Bars

Restaurants

Balades et Itinéraires

Boutiques et Magasins

Autour de ...

Autres thématiques

Multilingual
Français
English
Deutsch
Español
Nederlands
中文
svenska
Português
Türk
Polskie
日本人
Ελληνικά
مصر العربية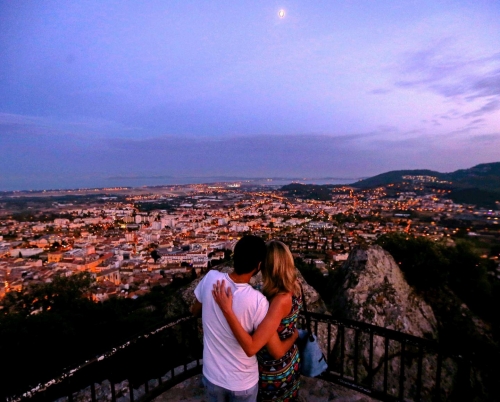 Nice c'est un peu la capitale azuréenne de l'art de vivre par excellence. Elle est belle, joyeuse et bonne vivante. Que ce soit sur les sites historiques, les parcs, les îles ou les restaurqnts, la beauté colorée de Nice est partout.
Qu'est-ce qui est plus romantique qu'une région inondée de soleil plus de 300 jours par an et qui abonde de lieux exceptionnels entre mer et montagne ? Profiter votre séjours en amoureux ici sera une très bonne idée !!!
Do you want to delete the changes ?
clear
Previously filled data will be lost.