close
favoriteFavorite (

0

)

Search engine

My points of interest (

0

)
My Guides (

0

)

Lieux et Activités

Cafés et Bars

Restaurants

Balades et Itinéraires

Boutiques et Magasins

Autour de ...

Autres thématiques

Multilingual
Français
English
Deutsch
Español
Nederlands
中文
svenska
Português
Türk
Polskie
日本人
Ελληνικά
مصر العربية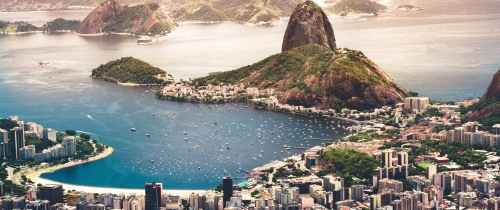 Les Brésiliens disent souvent qu'ils vivent sur un continent plutôt que dans un pays. C'est une exagération excusable. La masse continentale est plus grande que les États-Unis si on exclue l'Alaska; le trajet de Recife à l'est jusqu'à la frontière occidentale avec le Pérou est plus long que celui de Londres à Moscou, et la distance entre les frontières nord et sud est à peu près la même que celle entre New York et Los Angeles.
Le Brésil n'a pas peut être ded montagnes connues à comparer avec ses voisins andins, mais à tous les autres égards, il a toute la variété pittoresque et culturelle que vous attendez d'un si magnifiqe pays.
Do you want to delete the changes ?
clear
Previously filled data will be lost.