close
favoriteFavorite (

0

)

Search engine

My points of interest (

0

)
My Guides (

0

)

A voir, à faire

Où boire un verre

Où manger

Balades & Itinéraires

Faire du shopping

Français done
English done

Filter only in my language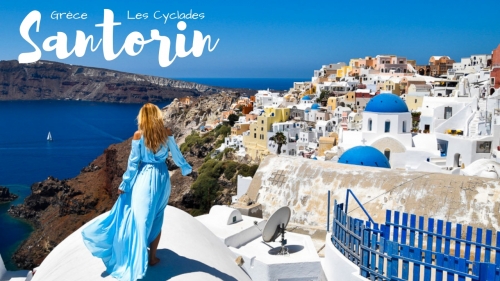 Santorin est connu pour être la plus belle île des Cyclades. Santorin, est la seule île des Cyclades, d'origine volcanique avec l'ile de Milos. C'est là qu'a eu lieu la plus violente éruption de ces 10 000 dernière années. Elle donnera suite à la géographie de l'île en forme de croissant de lune, enserrant une caldeira ennoyée de 83 km² . L'une des plus vastes au monde.
Bref non seulement les paysages de l'île de Santorin sont extraordinaires mais également de charmants villages et des villes emblématiques.
Do you want to delete the changes ?
clear
Previously filled data will be lost.