close
favoriteFavorite (

0

)

Search engine

My points of interest (

0

)
My Guides (

0

)

Lieux et Activités

Cafés et Bars

Restaurants

Balades et Itinéraires

Boutiques et Magasins

Autour de ...

Autres thématiques

Multilingual
Français
English
Deutsch
Español
Nederlands
中文
svenska
Português
Türk
Polskie
日本人
Ελληνικά
مصر العربية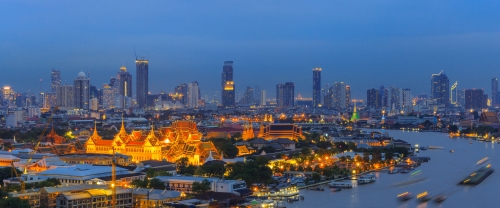 Bangkok, la capitale de la Thaïlande, est une grande ville connue pour ses sanctuaires richement décorés et ses rues animées. Rempli de bateaux, le fleuve Chao Praya nourrit son réseau de canaux et passe par le district royal de Rattanakosin, où se trouvent le Grand Palais et son temple sacré Wat Phra Kaeo. À proximité, le temple Wat Pho dispose d'un énorme Bouddha allongé et, sur la rive opposée, le temple Wat Arun est doté d'escaliers raides et d'une flèche de style Khmer.
Do you want to delete the changes ?
clear
Previously filled data will be lost.