close
favoriteFavorite (

0

)

Search engine

My points of interest (

0

)
My Guides (

0

)

Lieux et Activités

Cafés et Bars

Restaurants

Balades et Itinéraires

Boutiques et Magasins

Autour de ...

Autres thématiques

Multilingual
Français
English
Deutsch
Español
Nederlands
中文
svenska
Português
Türk
Polskie
日本人
Ελληνικά
مصر العربية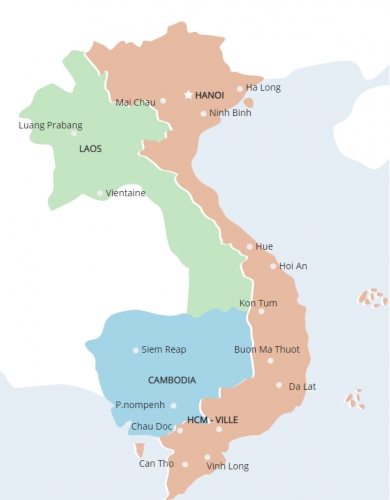 La péninsule d'Indochine, également connue sous le nom d'Indochine, se compose de trois pays: le Vietnam, le Laos et le Cambodge, situés dans la partie orientale de l'Inde et le sud de la Chine, à la fois influencés par deux grandes civilisations, de sorte que la culture en Indochine est assez diversifiée. Les deux religions qui ont une grande influence sur l'Indochine sont le confucianisme et le bouddhisme, qui a également défini son identité culturelle unique.
Do you want to delete the changes ?
clear
Previously filled data will be lost.