close
favoriteFavorite (

0

)

Search engine

My points of interest (

0

)
My Guides (

0

)

Lieux et Activités

Cafés et Bars

Restaurants

Balades et Itinéraires

Boutiques et Magasins

Autour de ...

Autres thématiques

Multilingual
Français
English
Deutsch
Español
Nederlands
中文
svenska
Português
Türk
Polskie
日本人
Ελληνικά
مصر العربية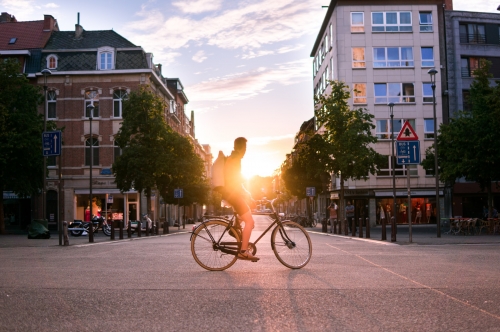 Liège, située en Wallonie en Belgique, est une ville en bord de Meuse pleine de charme et aussi connue comme "La Cité Ardente". Liège attire pour son patrimoine architectural, culturel et son côté festif et dynamique ! Partez à la découverte de la ville, en empruntant les nombreux sentiers à faire dans le centre et aux alentours. Plusieurs circuits s'offrent à vous : Les sentiers des coteaux de la citadelle pour profiter des espaces verts, la visite en 1h30 du quartier historique Hors-Château, la découverte de L'Art Nouveau dans la ville, le circuit vélo de Liège à Esneux, et bien d'autres. Arrêtez-vous en chemin pour apprécier les monuments et sites touristiques de Liège. Tels que la Collégiale Saint-Barthélemy, le musée de la Boverie ou encore la fameuse Montagne de Bueren. Enfin, prenez une pause bien méritée dans un des restaurants mentionnés dans ce guide ! Découvrez notre sélection des meilleures balades ci-dessous !
Do you want to delete the changes ?
clear
Previously filled data will be lost.