close
favoriteFavorite (

0

)

Search engine

My points of interest (

0

)
My Guides (

0

)

Lieux et Activités

Cafés et Bars

Restaurants

Balades et Itinéraires

Boutiques et Magasins

Autour de ...

Autres thématiques

Multilingual
Français
English
Deutsch
Español
Nederlands
中文
svenska
Português
Türk
Polskie
日本人
Ελληνικά
مصر العربية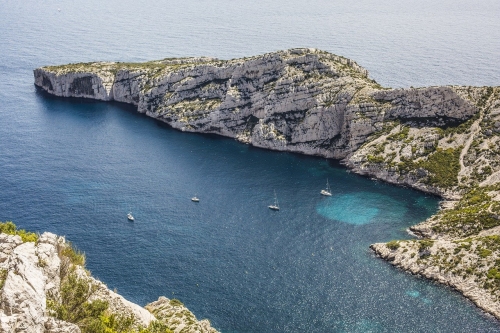 Marseille attire de nombreux vacanciers pour son patrimoine historique et culturel, mais surtout pour ses paysages naturels somptueux. Entre calanques, plages de rêve, grottes... vous en prendrez plein les yeux ! Il est impossible de visiter Marseille sans prendre le temps de découvrir les calanques. C'est la destination idéale pour s'évader en pleine nature, le temps d'un agréable week-end en famille ou entre amis. Partez à la découverte du Parc national des Calanques en choisissant un itinéraire parmi les principaux parcours répertoriés dans ce guide. Profitez des magnifiques points de vue aux calanques d'En-Vau, Morgiou et Sugiton, découvrez l'archipel du Frioul, ou prenez simplement le temps de vous détendre avec les enfants à la plage Borely ou la plage de la Pointe Rouge. De nombreux sentiers vous permettront de profiter au maximum de votre séjour à Marseille, en pleine nature ! Vous retrouverez également plusieurs très bons restaurants et bars, ainsi que les monuments à visiter dans le centre de Marseille. > Pour plus de choses à voir à Marseille, c'est ICI.
Do you want to delete the changes ?
clear
Previously filled data will be lost.