close
favoriteFavorite (

0

)

Search engine

My points of interest (

0

)
My Guides (

0

)

Sights and Activities

Cafes and Bars

Restaurants

Walks and Routes

Shops and Stores

other themes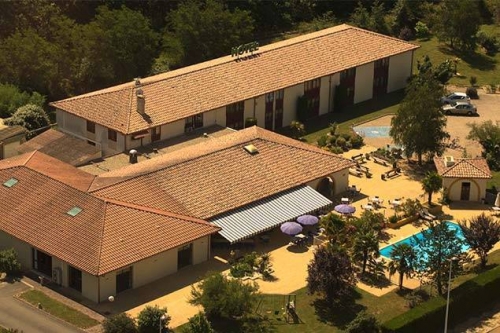 Bienvenue dans le Gers: Pays du bien vivre, de la convivialité et de la bonne humeur !
En couple, entre amis, clubs, associations, groupes ou séminaires programmez votre séjour et créez des souvenirs inoubliables en découvrant notre terroir, notre culture et notre gastronomie !
Situé à mi-chemin entre Auch, Tarbes, Mont de Marsan et Agen, au cœur de la Gascogne de d'Artagnan, l'Hôtel*** Restaurant Séminaires Solenca vous accueille tous les jours de l'année avec professionnalisme.
Notre équipe reste à votre disposition pour répondre à vos demandes, qu'elles concernent des séjours pour groupes, visites pour individuels, circuits pour associations de randonneurs, sportifs, handicapés, clubs de véhicules anciens ou l'organisation de séminaires et team building.
Do you want to delete the changes ?
clear
Previously filled data will be lost.